Antique Electronic Supply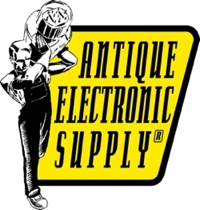 Stand 210
6221 S Maple Ave
Tempe, AZ 85283

Phone 480/296-0890
Company Profile
Amplified Parts was created to serve musicians looking to customize their sound or simply fix their amplifier or guitar. Amplified Parts is a new entity itself, but as a DBA of Antique Electronic Supply, LLC (tubesandmore.com), it is backed by over 25 years of experience serving the electronic hobbyist market. We are a member in good standing of the Better Business Bureau.

The focus of Amplified Parts is on the musician who is not an electronic technician and who wants to create his/her own sound or tone by modifying their existing amplifier or guitar.

Every musician is unique and has the desire to create his/her own tone. Amplified Parts assists in finding that unique sound.