Clear Tune Monitors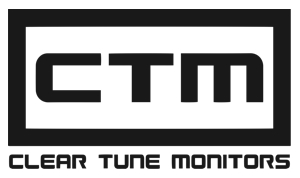 Stand 213
5500 Commerce Dr Ste 4
Orlando, FL 32839
USA
Phone 407-888-8103
Company Profile
We are a company focused on precision, as musicians that make custom in-ear monitors, there is nothing more important than the precision of the sound our product delivers. Whether you are a professional musician or a music lover wanting to take your listening experience to the next level, Clear Tune Monitors (CTM) offers a wide array of products to get you that precise sound you are looking for.

Established and operated in Orlando, Florida, Clear Tune Monitors has been working hard to satisfy the needs and wants of many different international touring acts, sound engineers, professional musicians, and average music listener by developing and fine-tuning its products. Thanks to the fast and solid growth, CTM is already partnering to expand in Latin America and Europe.

From the introductory single driver CT-100 to our amazing four driver CT-400 Pro, Clear Tune Monitors guarantees that you'll find what you need at an extremely affordable price. CTM is confident that it will help you achieve total satisfaction for every particular monitoring need and budget.

All our monitors are made to fit and feel as a natural part of your ear; therefore, we offer our UNIQUE 90 days free re-fit warranty! Our formula is to use the best material and best professionals (artists as we call them) to deliver you our top quality "In-Ear" monitors.